Access and mobility solutions for the home
Maintaining freedom, independence and safety
The complete modular wheelchair ramp system
For every situation, irrespective of age, mobility or disability
Access and mobility solutions for the home. Because independence matters.
Ramps For Access provides a class-leading range of access and mobility solutions for adapting the home. We help older generations and those with limited mobility or disabilities to maintain their freedom, their independence and safety at home, living in the community.
A privately-owned, family-run business, we're completely focused on the access and mobility requirements of the country's homeowners and tenants. Our products are high-quality, affordable and recyclable, and they're designed and manufactured by us, here in the UK.
Here to help you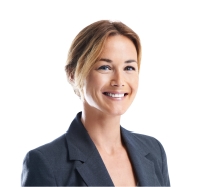 Contact Ramps For Access and we can help find the best solution for you.
01225 811 455
Locally manufactured
Designed and manufactured right here in the UK. Turnaround from order to fitting is 1-2 weeks.
Economical
The most economical system in the UK. Imported products cannot compete with us!
Strength and Durability
Our ramps are made from the best grade materials meaning we can guarantee them for 25 years.
Recyclable
Our ramp system is modular and 100% recyclable and reusable. This saves local authorities and housing associations thousands of pounds each and every year.
Supply
We supply and fit all of our ramps and collect them when no longer needed. We will then store the sections, ready to be reused down the line.
Training
We are happy to train your technicians to conduct site visits and surveys to enable them to fit our ramping system, should you require.
Wheelchair ramps for the home
For every situation, irrespective of age, mobility or disability
A completely modular system: ramps, landings and handrails
Recyclability
Product quality, durability and adaptability are paramount. It means ours products can be refurbished and recycled, making them even more cost effective and kinder to the environment.