Overview
For older people, and those with limited mobility or disabilities, our modular ramp system ensures easy wheelchair access to the home. It enables homeowners and tenants to maintain their freedom, independence and safety at home, living in the community.
Designed and manufactured by Ramps For Access here in the UK, this adaptable, all-in-one system comprises standard ramps, landings, handrails and steps that are readily configured to meet the needs of all kinds of different home settings. Additional custom components can also be made.
A high-quality, reusable product, it provides local authorities, housing associations and home improvement agencies throughout the country with a cost-effective wheelchair ramp solution that helps budgets go further. A flexible, free-standing system, it also doesn't require planning permission.
Uniquely, this class-leading modular ramp system is backed by our comprehensive end-to–end support service that includes: free site surveys, design and installation, minor groundworks, removal, storage and recycling – all handled in-house by the DBS-checked Ramps For Access team.
Here to help you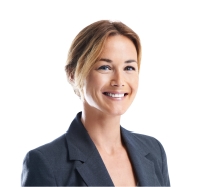 Get in touch with Ramps For Access for your access and mobility solutions.
01225 811 455
Find out more about our modular ramps