Removal & recycling
For our local authority, housing association and home improvement agency customers, ensuring value for money is a key consideration. That's why affordability and recyclability is built into our modular wheelchair ramp systems. We design and manufacture them ourselves in the UK, and they're built to last.
Not only do we go to the end-user's home to survey, design and install, but we also dismantle and remove, refurbish and store; stocking the reusable modular ramp components on our customers' behalf until they're needed next. We'll also handle any remedial repairs or adjustments along the way.
What this means for our customers is that over time a modular wheelchair ramp from Ramps For Access can be as much as 60% more cost effective than alternative solutions. It helps save thousands of pounds of public money every year and is much kinder to the environment.
Thanks to this unique approach to the provision of reusable modular ramp systems, we enjoy long-term relationships with our customers. Partnerships that are built on real knowledge and know-how, trust and understanding.
Here to help you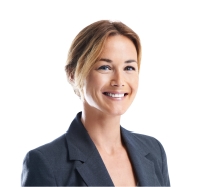 Get in touch with Ramps For Access for your access and mobility solutions.
01225 811 455
Find out more about our modular ramps