Purchasing
Our modular wheelchair ramps are purchased by local authorities, housing associations and home improvement agencies throughout the UK. Funding is generally provided through discretionary budgets or disabled facilities grant (DFG) schemes. They can also be bought by private individuals.
The mobility and access needs of the homeowner or tenant are first assessed by a professional occupational therapist. Following a thorough site survey, the wheelchair ramp is then designed to help meet these needs and the particular technical requirements of the individual's home.
Since the widths, heights and positions of external doorways, steps, paths and driveways to be accommodated by the ramp vary greatly, our modular systems are always carefully tailored to suit. This semi-custom approach means they cannot be purchased on-line as standard products.
As a part of our unique end-to-end modular ramp service, site surveys, system designs and quotations are always provided free of charge to customers. We also remove, refurbish and store for reuse.
To discuss our modular wheelchair ramps call Ramps For Access on 01225 811 455, email sales@rampsforaccess.co.uk or use the form below:
Here to help you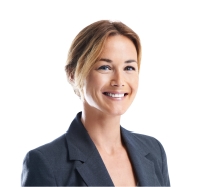 Get in touch with Ramps For Access for your access and mobility solutions.
01225 811 455
Find out more about our modular ramps