Design & Installation
All our homes are different. The width, height and position of external doors, steps, paths and driveways will always differ, and so the wheelchair ramp design process will always begin with a thorough site survey. This is carried out by our own DBS-checked surveyors.
Importantly, the gradient or slope of a ramp and its 'going' (the horizontal distance) between landing stages must always meet the specifications of The Building Regulations Approved Documents K and M (Access to and use of buildings). Ramps For Access makes certain of it.
Designed to suit the specific mobility and access requirements of the individual homeowner or tenant, our free-standing modular ramp system provides the complete solution, comprising ramps, landings, handrails and alternative stepped access when needed. Planning permission is not required.
Delivery to site and wheelchair ramp installation is once more carried out by DBS-checked engineers directly employed by Ramps For Access. If minor groundwork is required we'll handle that too. Assembly is fast, with new ramps being available for use within a matter of a few hours
Here to help you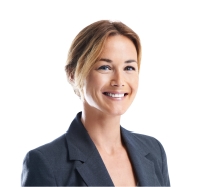 Get in touch with Ramps For Access for your access and mobility solutions.
01225 811 455
Find out more about our modular ramps