Empathy and understanding
Working to help the older generations and those with limited mobility or disabilities to maintain their freedom, independence and safety at home, Ramps For Access puts empathy and understanding at the heart of its customer service.
And as a second-generation family-run business, it's a caring ethos that's naturally shared throughout the company, irrespective of department or role. We take immense pride in the access and mobility solutions that we provide and make sure that they work well for the individual.
Responsiveness is paramount to us, not only are we quick to act and go that extra mile, but we're constantly improving our service as well. We're recognised as an innovator in our sector and never sit on our laurels. We'll always find the best solution.
We recognise too the importance of security of supply and are unique in providing a complete and in-depth service. We design our products, we manufacture our products, here in the UK. And for our modular wheelchair ramp systems, we also install, remove, refurbish and store ready for reuse.
Just like you, we care, and we're with you every step of the way.
Here to help you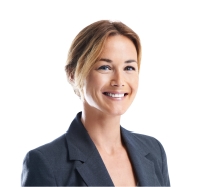 Get in touch with Ramps For Access for your access and mobility solutions.
01225 811 455